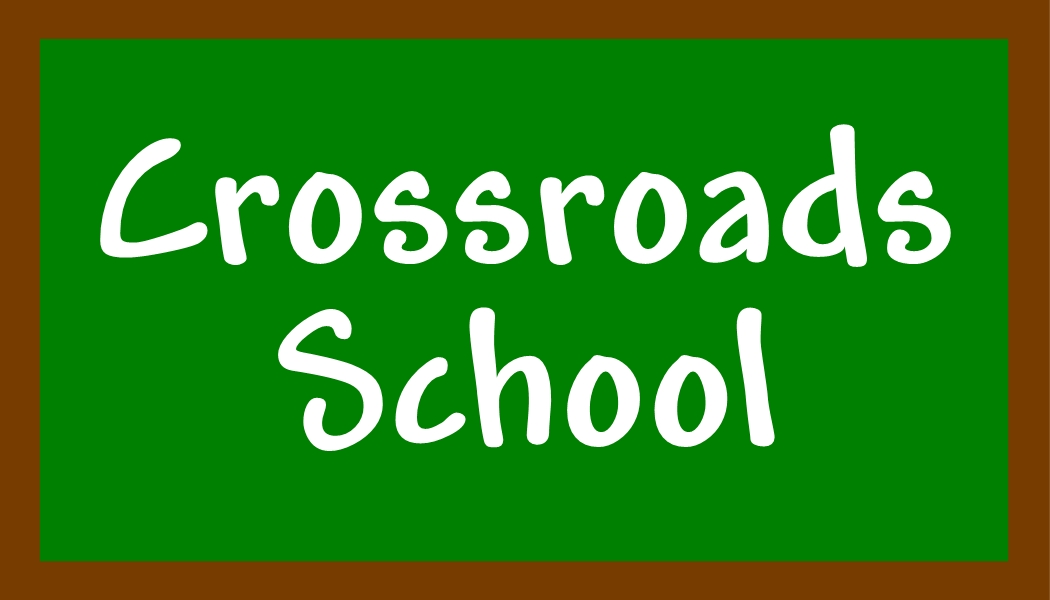 The Crossroads School was located at what is now the Grange Hall on Old Route 220.
These pictures and clips from the Bedford Gazette were contributed by Mabel Koontz.
Crossroads School 1926 or 28 - From the Bedford Gazette January 3, 1993. Front Row: Richard Blackburn, Mabel Hoagland, Nelson McCallion, Philip Donahoe, Carrie Arnold. Row Two: Willard Koontz, Kathryn Shaffer, Wilma Jean Moorehead, Raymond Dibert, Dorothy Smouse, an unknown Harclerode, Ross Bush, Dale Watters. Row Three: Richard Hoagland, Mary Carney, Arvilla Shaffer, Dorothy Carney, Emery Zimmers.
Crossroads School 1932 - Row One: Bill Shipe, Claude Imler, Willard Koontz, Richard Blackburn, T. Exline, Don Ferguson, Bill Weaverling, Bill Dibert, Harry Custer. Row Two: Dorothy Shaffer, Ruth Weithe, Maribel Mowery, Arvilla Shaffer, Mazie Mansfield, Dorothy Carney, Pearl Hann, Dorothy Imler, Helen Reighard, Mildred Fritz, Virginia Judy, Mabel Koontz. Row Three: Jim Weaver, Donald Seifert, Willard Smith, Donald Hershberger, Mildred Shipe, Elaine Smith, Kenneth Judy, Larance Imler, Lloyde Anderson, Nelson Macmillian. Row Four: Clair Ferguson, Howard Harclerode, Dale Oster, Teacher Carl Oster, John Kramer, Mike Raymond Dibert, Donald Knight, Bob Bush.
Crossroads School 1934 - 1935 - Row One: Catherine Blackburn, Orielda Foor, Lucille Leonard, Cordellin Imler, Maribell Foor, Violet Welsh, Mae Koontz, Betty Speck, Nellie Welsh, Lillian Seifert, Ruth Weaverling, Mary Kathryn Foor, Mary Jane Weicht, Anna Seifert. Row Two: Clair Foor, Kenneth Oster, Donald Harclerode, Francis Imgrund, Jane Plummer, Betty Mansfield, Teacher Evelyn Dively, Margaret Hann, Flora Winesickle, Junior Shaffer, George Mansfield, Donald Sigler, Paul Smouse. Row Three: Charles Beaner, Leo Dobbs, Kenneth Smith, Charles Sill, Junior Judy, Ross Smouse, John Mowrey, Frank Leonard
Crossroads School (Unknown Year....after 1930) - Row One: Unknown, Dale Snyder, Unknown, Earl Weicht, Donald Weicht, Fred Koontz, Bob Blackburn. Row Two: an unknown Weaverling, Unknown, Margaret Judy, Marian Imler, Violet Welsh, Mae Koontz, M. Imgrund, Dorothy Shaffer, Regina Dively, Unknown, Evelyn Oster. Row Three: Teacher Carl Oster, Virginia Judy, Arvilla Shaffer, Dorothy Carney, Virginia Dull, Mazie Mansfield, Unknown, Unknown. Row Four: Unknown, Unknown.
Crossroads School Unknown Year with Names - Mostly unknown. Identified are: Row One: Raymond Smouse. Row Two: Floyde Hershberger (1st), Ted Koontz (2nd), George Imler. Row Three: Laura College (1st), Paul Koontz. Row Four: Ruth Heming. Row Five: Grace Troutman (4th), Kathryn Moorehead. Row Six: Teacher Clara DeVore Shaffer (2nd).
Crossroads School Unknown Year 1
Crossroads School Unknown Year 2
Crossroads School Unknown Year 3 (From Bedford Gazette)
Reunion of Crossroads School Students 1996
Reunion of Crossroads School Students 1997