Four Family's Cemetery (aka Stayer Cemetery)
---
This cemetery is in a field on what is now the Elk Farm, near the intersection of Imlertown Road and Rabbit Lane. It's been cleaned up, and a fence has been added.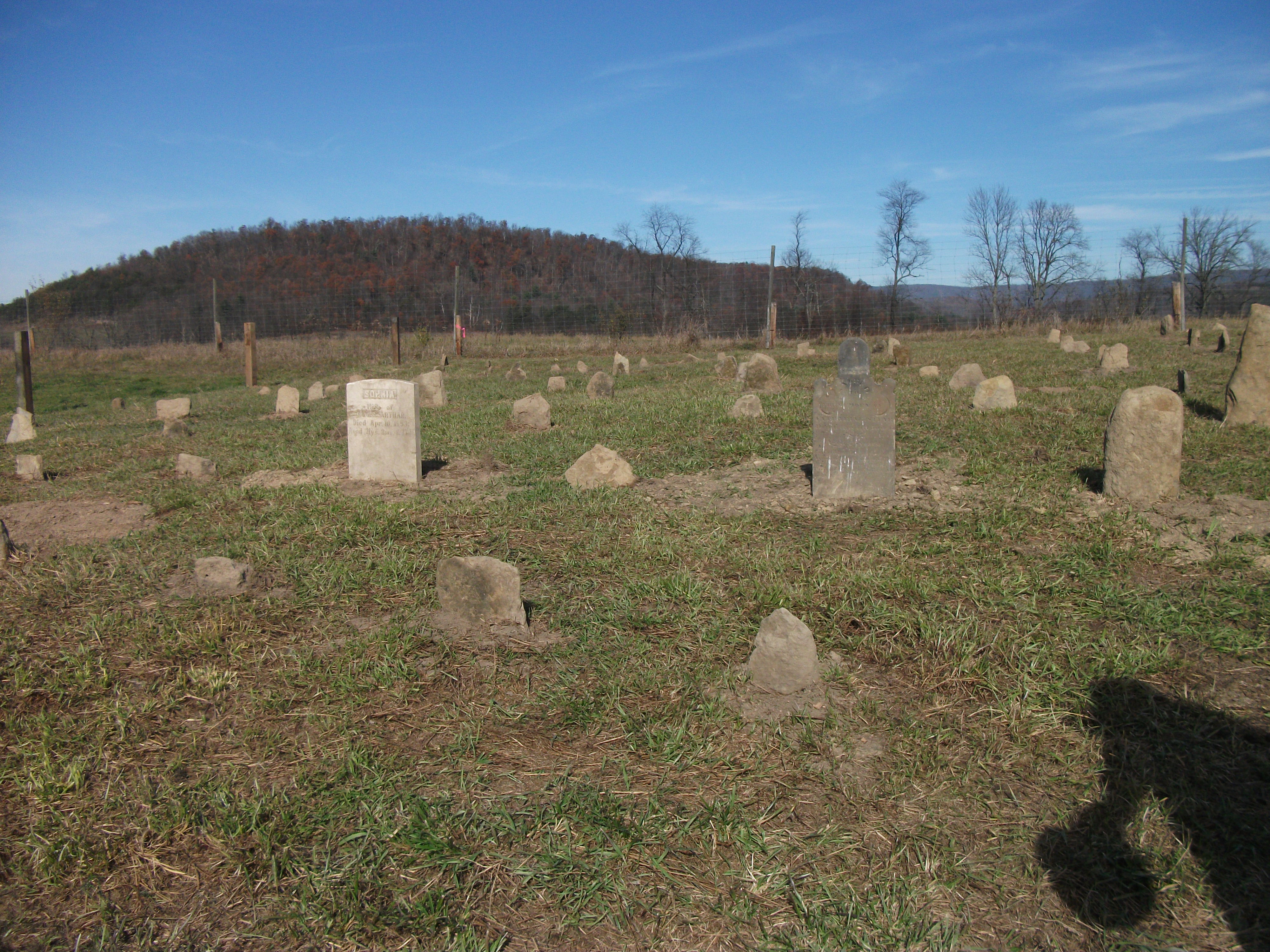 There are many, many field stones in this cemetery. Only two marked tombstones are here: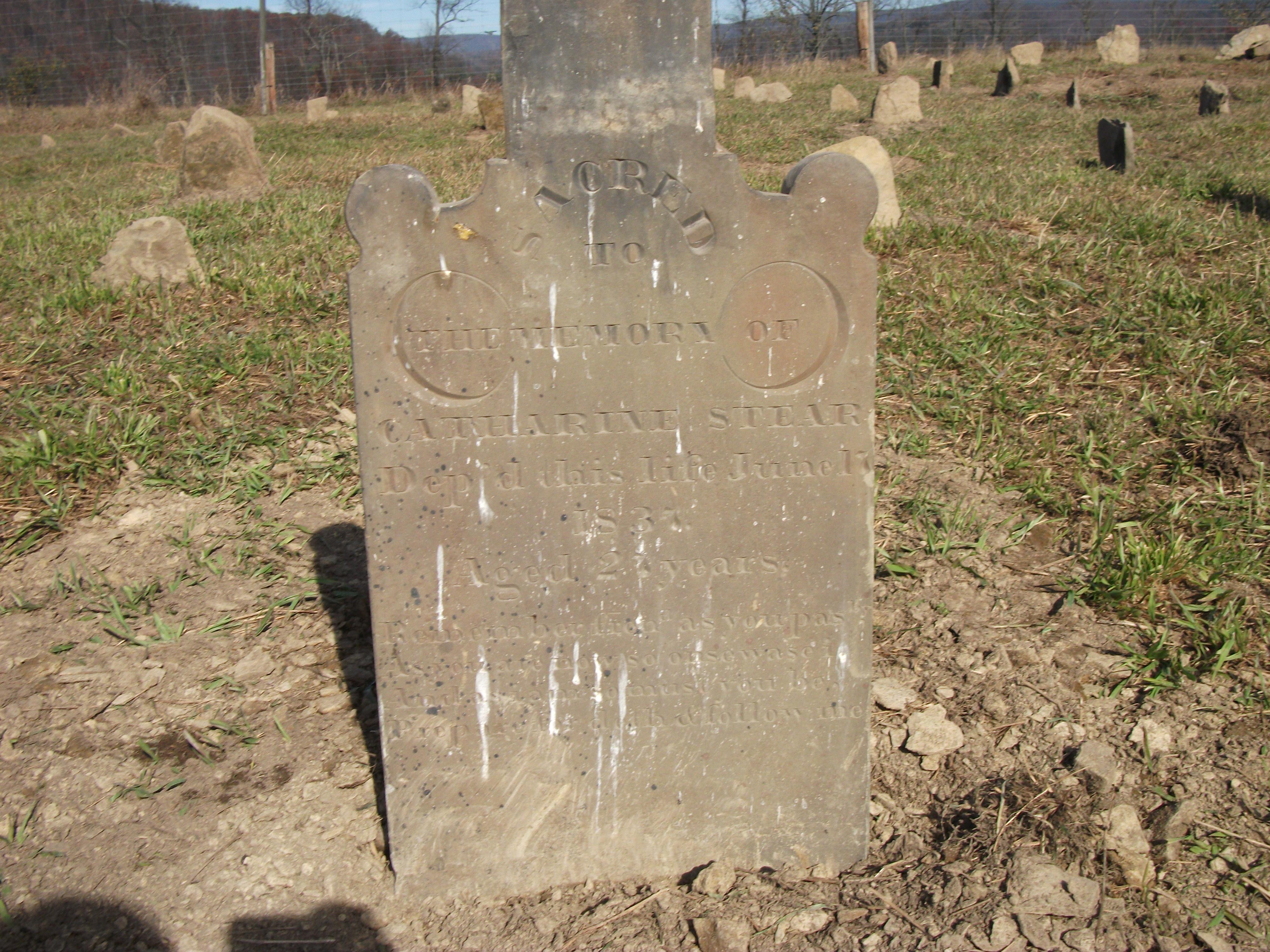 Catherine Stear (Stayer) d. 6/17/1837 aged 27 years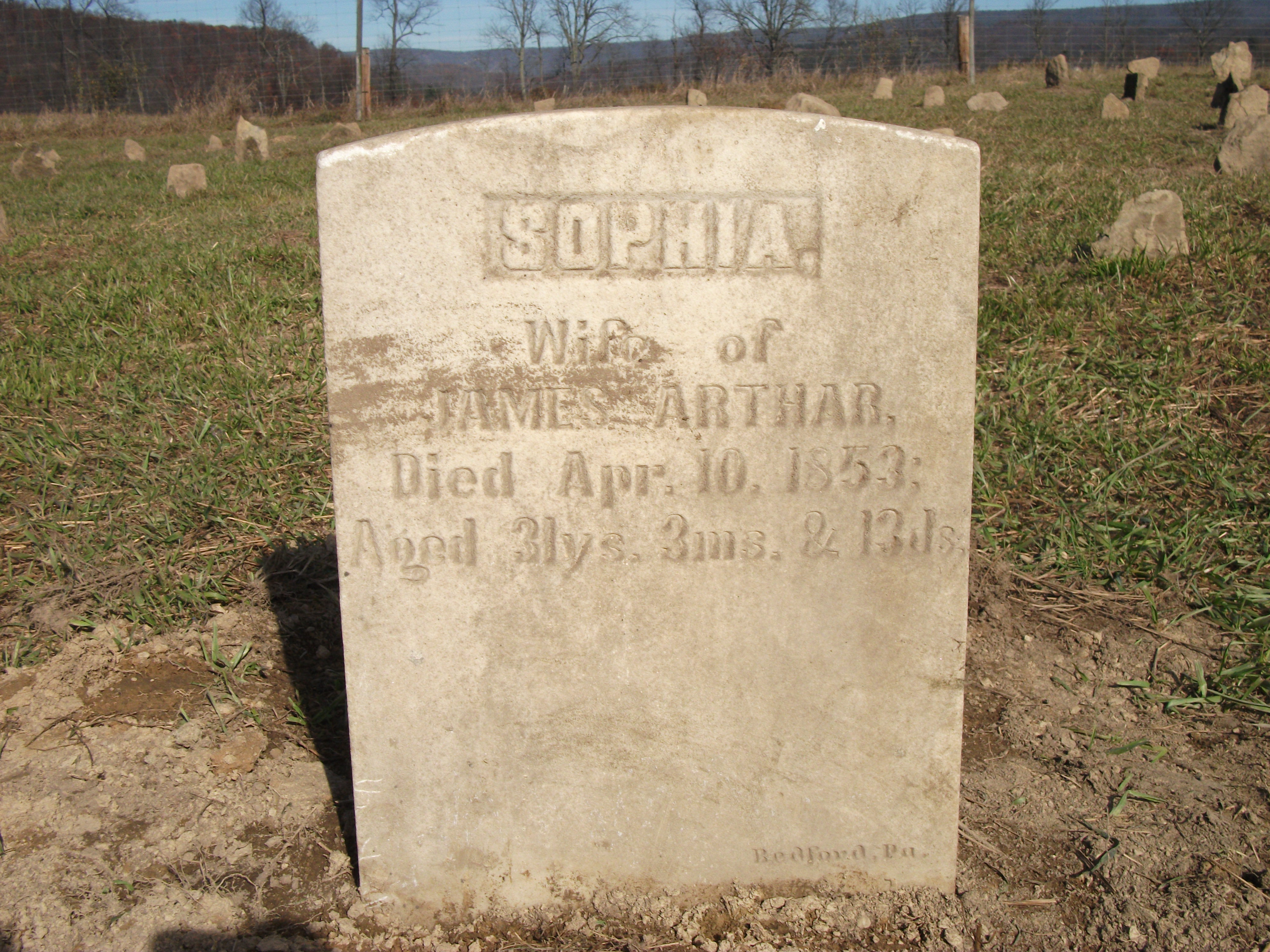 Sophia wife of James Arthar (Arthur) d. 4/10/1853 aged 31 years 3 months 13 days
Johannes Earnest (aka Johannes Ernst), son of Henry "Adam" Earnest (aka Adam Ernst) and "Indian" Eve, and his wife (possibly Susanna Miller, daughter of John Miller and Margaret Dibert) are supposedly buried in this cemetery (see book "My Search for the Truth" by Wallace Croyle and "Indian Eve and her Descendants" by Emma A. Miller Replogle).