Hill Top Cemetery
---
This cemetery is located on what is now the Jack Monsour farm.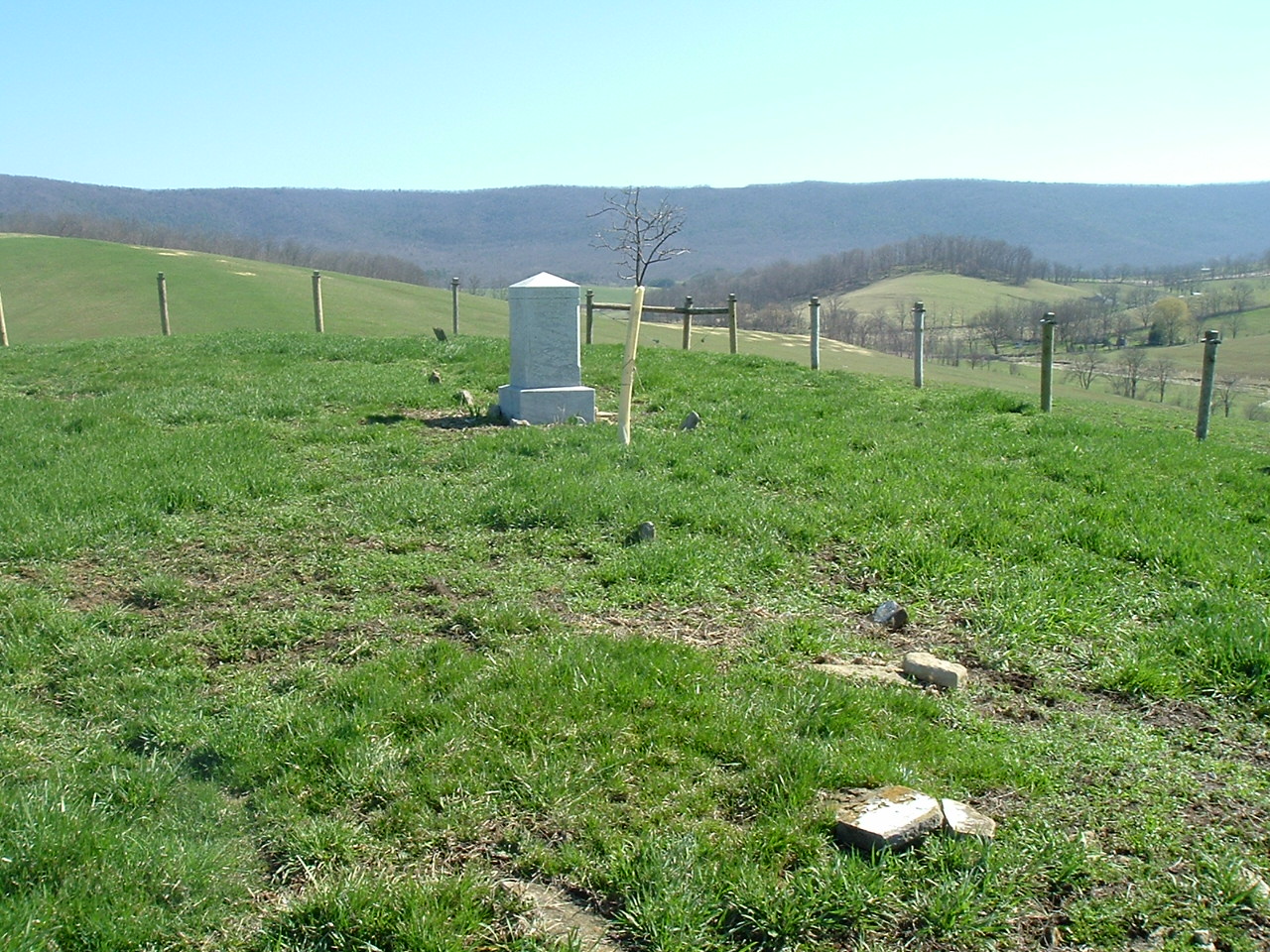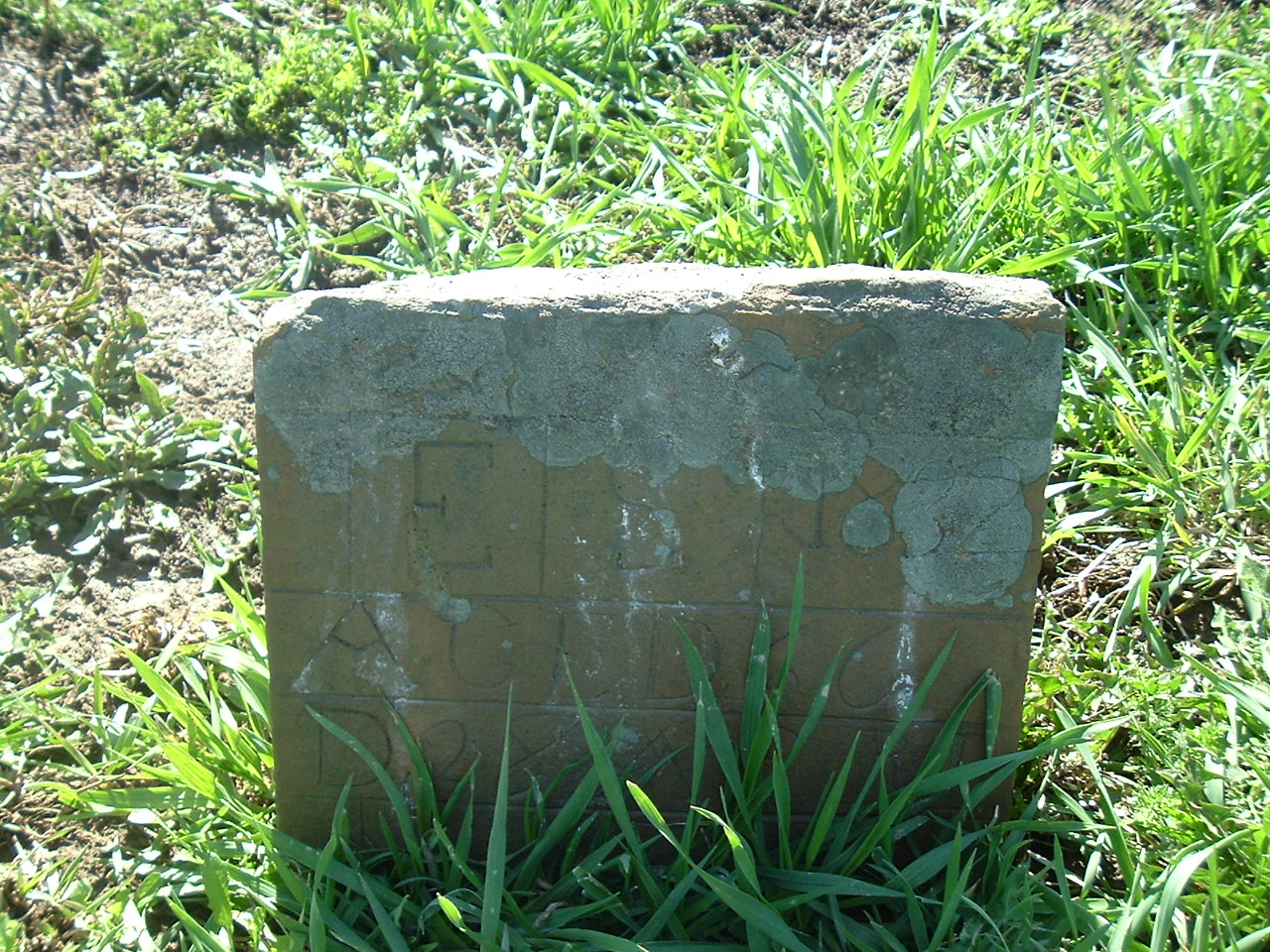 E.S. d. 1832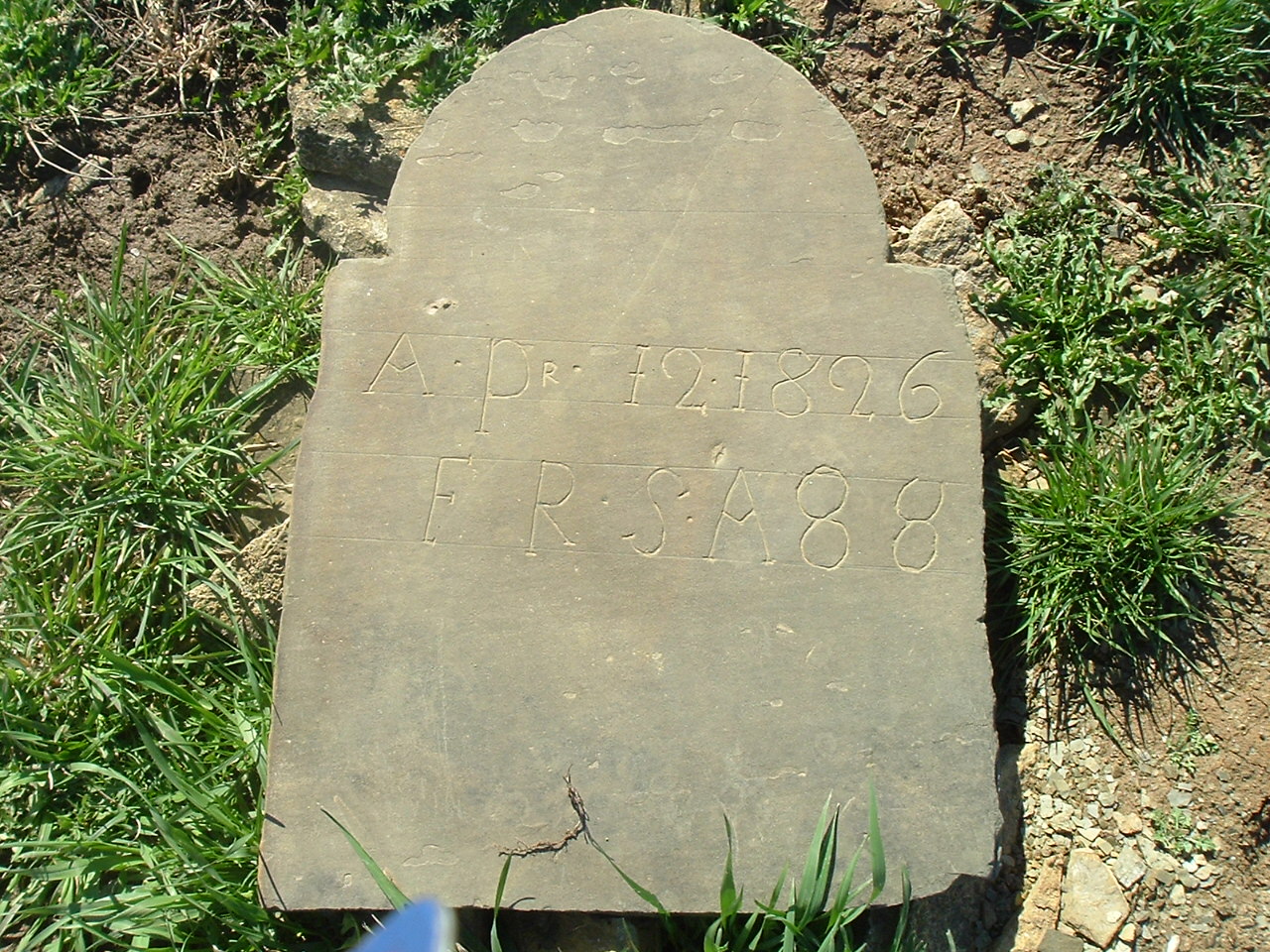 FRS d. 1826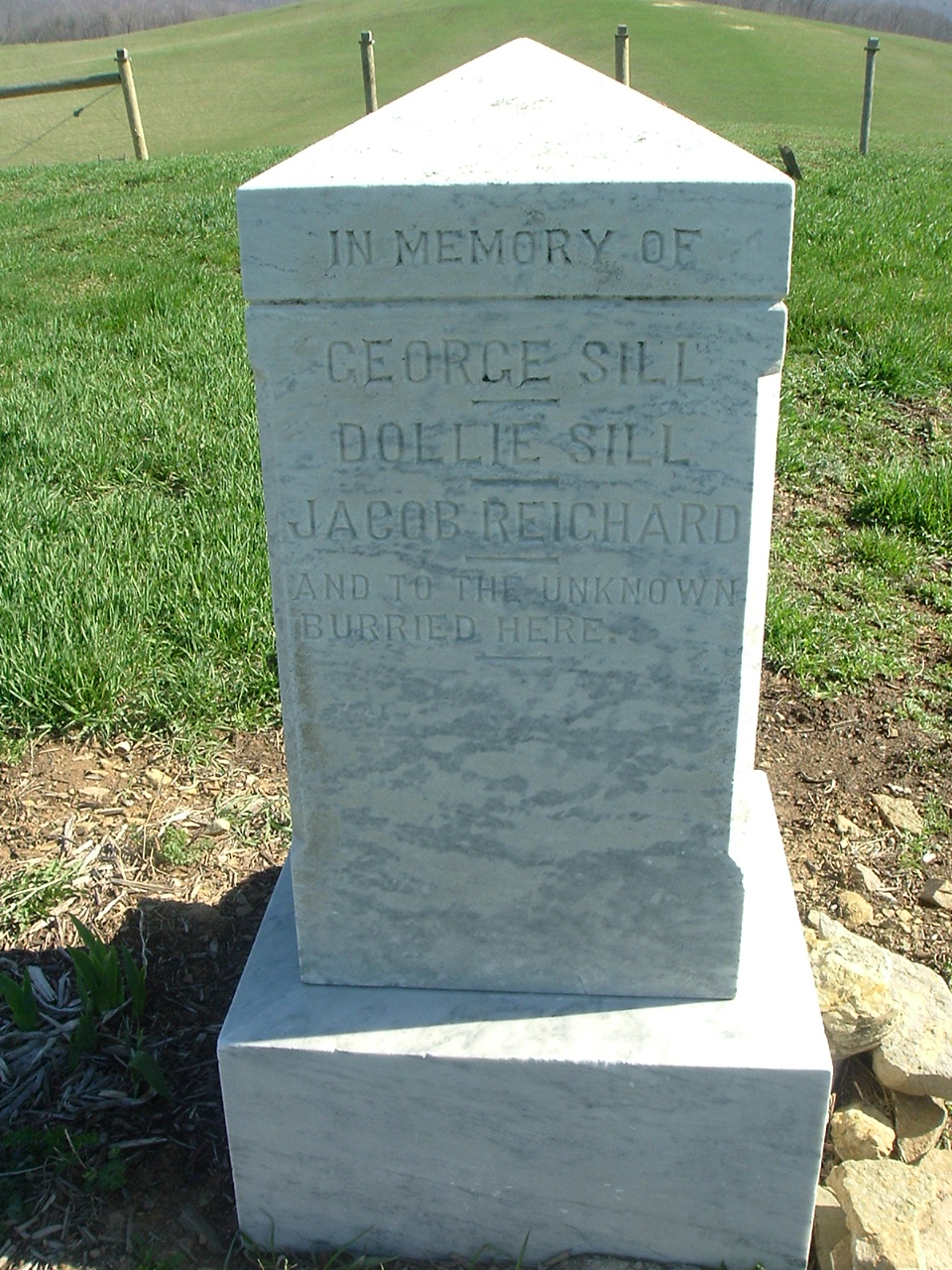 George & Dollie Sill, and Jacob Reighard
Unknown d. 7/1813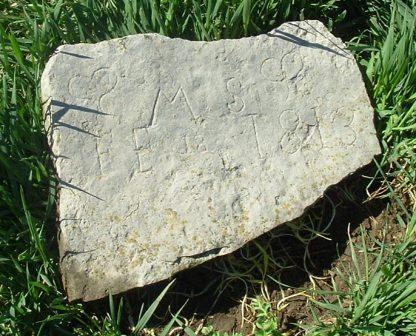 MS d. 2/18/1813 (possibly Michael Sill)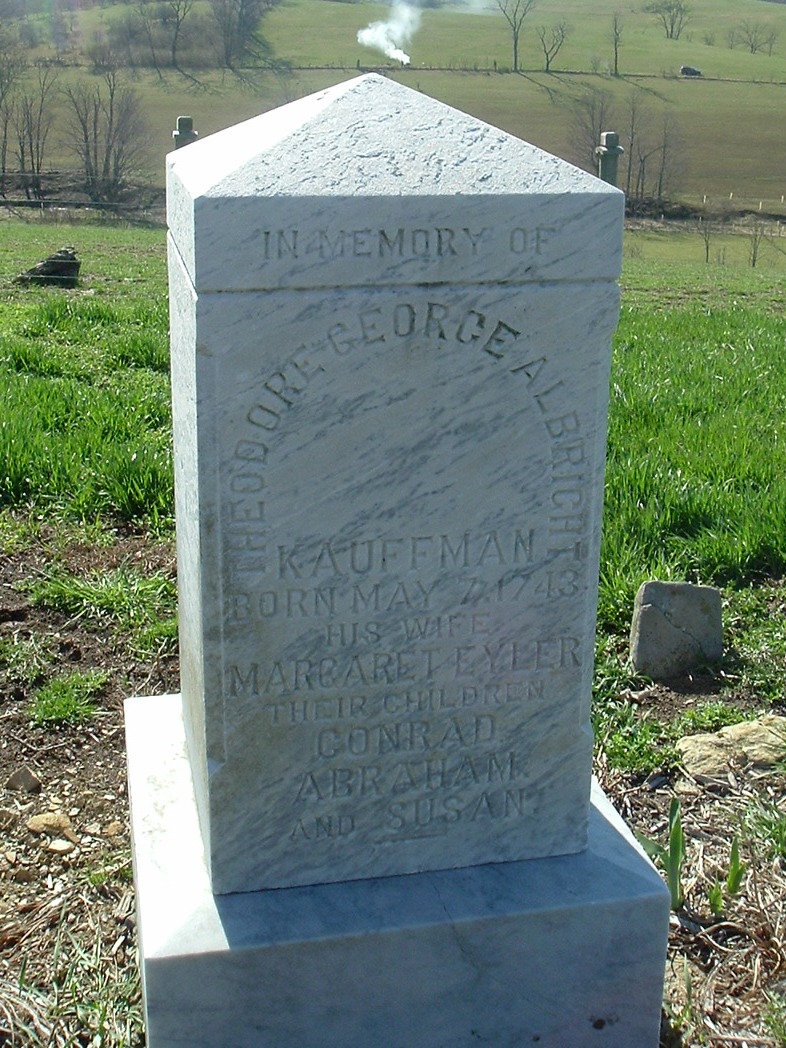 Theodore Kauffman and Margaret Eyler, children Conrad, Abraham and Sarah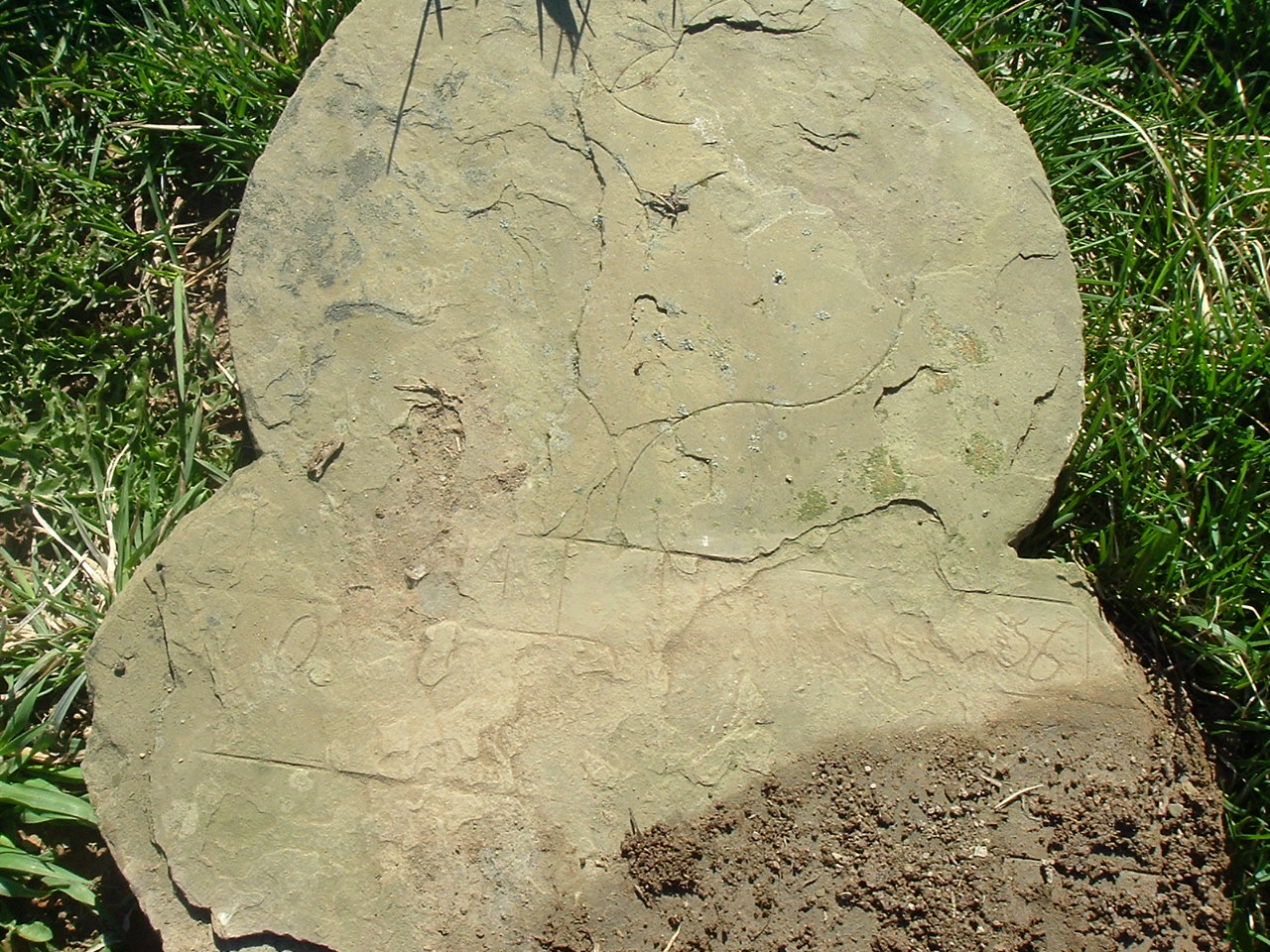 Unknown
There are several unmarked burials in this cemetery.